Vignelli gets on it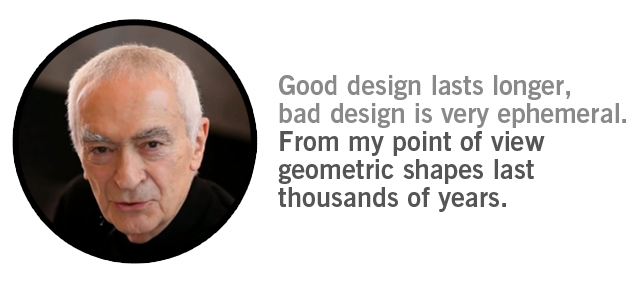 This spot is like sitting down in a comfy $15,000 leather Vignelli couch. You may want to stretch out on it, and you will most certainly be left wanting more of it in your life. Obviously well-timed for the opening of the Vignelli Center for Design Studies at RIT, the spot (below) is full to the brim of quotable quips from the modern master, which is expected from a man with as many years of experience in any field. He has mentioned a few things though that I thought were particularly interesting.
You have to train yourself to have vision, courage and determination. These three things to me are very important. You have to work with people who have this and at the same time you have to have it so you can instill it in people.

You should not have a fear of failure, this is what marketing is all about, fear of failure. Instead you have to have courage. Courage not to fail, courage even to fail.
Also, his commentary on the state of design education I found of particular interest.
The quality of education that there is now was not available 50 years ago. Today from a certain point of view the United States has even taken leadership in design. There are thousands, really thousands of students of design coming out in the market every year. When I was young, very few, as a matter of fact.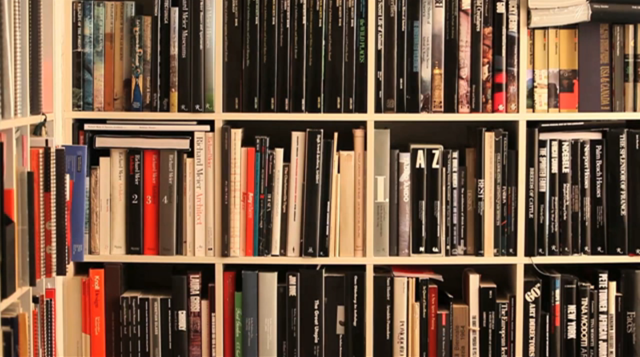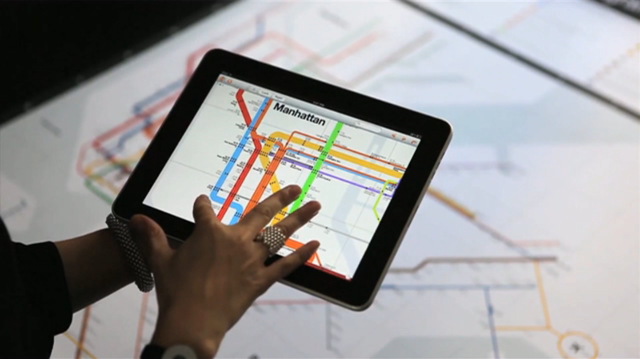 Watching Massimo update his iconic 1972 design of the Manhattan subway system for the iPad was pretty much the highlight of my week. He is not allowed to pass away, this living treasure of modernism still contributes to our field in such a magnanimous way that I can't quite imagine design without him around. I find it so interesting when designers work their whole lives and then keep going long after the age of retirement. There has got to be some study out there with the percentage, it must be very high.
Regarding his remarks on design education, it is a phenomenon. Still, the mainstream (err, everyone in my life at least) doesn't know what a designer does. When I tell someone my field they always ask "so you make, like, brochures, right?" However, just at Portland State University alone there are 500+ design majors being pumped out into this relatively small town every year. Is there going to be a saturation point? Or just a curve where only the exceptionally determined get jobs. If you ask me that sounds cut-throat.
What I wouldn't give to stand in front of Vignelli's personal library. It's probably one of the best libraries in the United States, in regards to design, and probably everything that influences it, which, is everything. He seems so calm and methodical about his approach. Like the way he sits down and draws a room with a pencil in perfect perspective. Excuse me, but what a bad ass. Can I buy you a bourbon, sir? Portland will embrace you if you ever come this way, I promise. Then, perhaps you could update our janky Tri-Met program to something useful, and hopefully, not vulgar.