Poler Camp Vibes
Portland has a reputation (or stereotype) of being a town full of artisan crafted goods for very specific types of consumers. It's rare to find a company offering a very Portland-style set of products that also have the potential to be offered to a much wider audience.
It would be easy at first glance to lump Poler into one of those niche shops I just mentioned. But it's not, it's much more subtle and accessible than most shops in this town. At Poler you won't find $125 plaid shirts. Or aloof lumberjacks slinging shoes no one wants to get dirty. You'll find quality camping gear, genuine humans, and ad campaigns that make you want to drop what you are doing and throw a tent and a dog in a truck, rather than blindly buy advanced technical gear.
There are plenty of outdoor shops to be found that could potentially crush Poler. Huge gallery-style stores tower around downtown like stern sentinels reminding you that you are close to a wilderness, but definitely in an urban area, and to get into the wild you should probably fork over $350. Their guts are filled with jumbo images featuring athletes scaling glacial ridges on K2. Consumers look up, realizing they'll never be that person, and buy their way to what they think must be closer to the wild.
Poler, instead of following suit, shows images of campers around a campfire in natural light.
I can do that. I've done that, and I remember I needed a napsack for it.
Poler! You just got a new customer and didn't even have to make me feel inferior.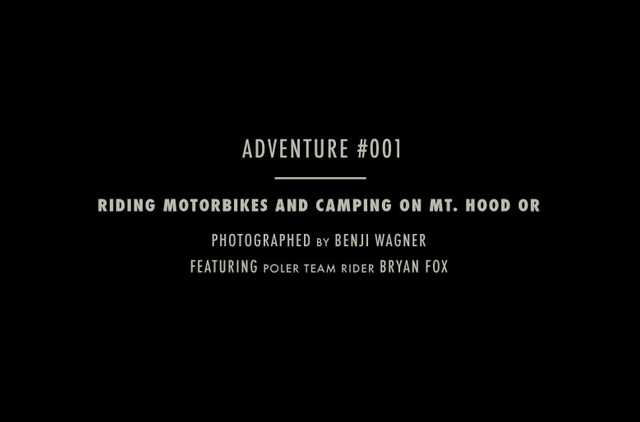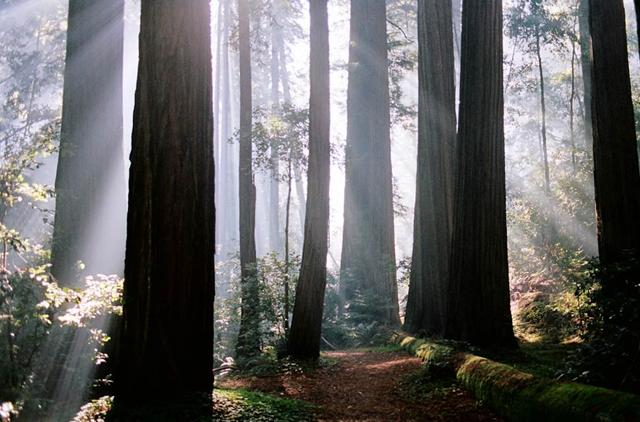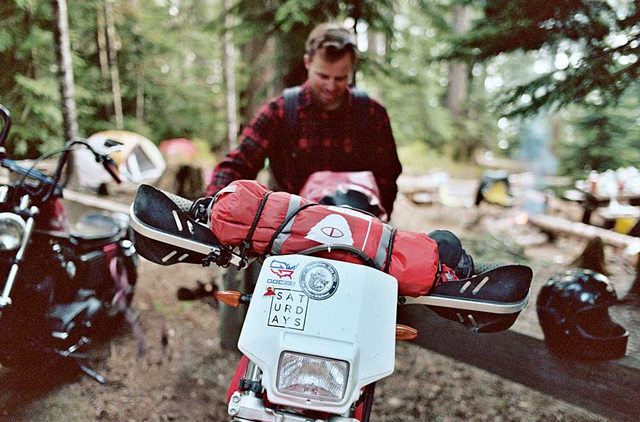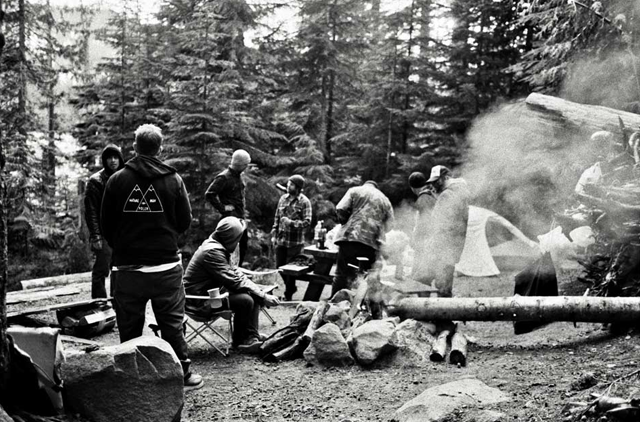 This is a way companies must speak to their customers today. Underscore their intelligence rather than undermine it with manipulation. Yes, plenty of firms are wildly successful today showing unattainable people and things, but more and more humans are resistant to that game.
It's a tired story.
Beyond excellent human-based images on their site, Poler maintains one of the best Instagram feeds on the west coast. They don't clog it up with product shots and sale announcements. It is treated like an ongoing, evolving conversation about this thing called #campvibes. It's such a brilliant hashtag that it could be used as a verb.
That dude is total campvibes.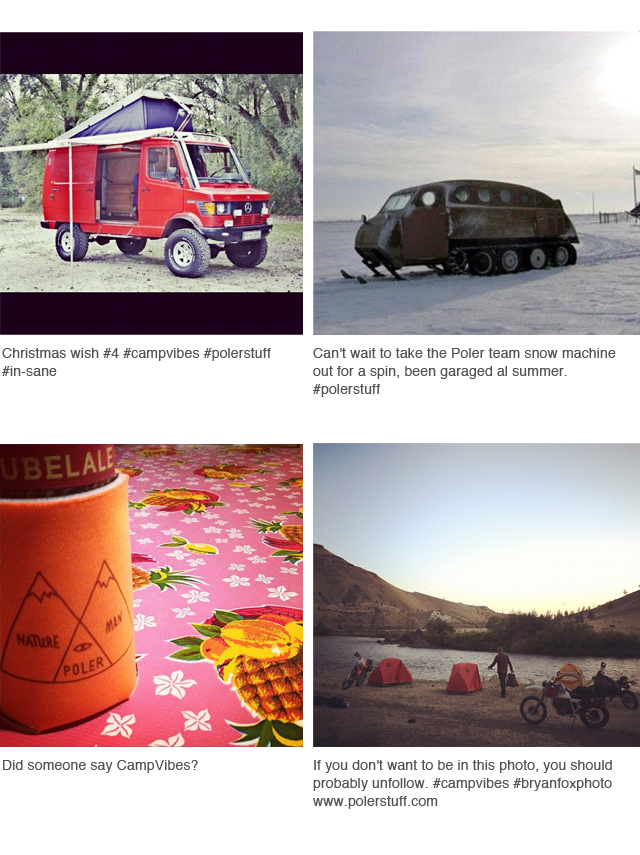 For those that prefer a web experience outside an app, Poler maintains a Tumblr that will make you dream and itch to get outside from your very chair. On a recent post you will find one of the most interesting links you'll see all week – a man's moleskin journals written while hiking Pacific Crest Trail. Wonderful.
As a company, I respect their approach and product list, as I'd like to use pretty much everything there. But their voice shows that there is honor in the source of their work. Poler, your price is perfect, your tone is accessible, and your campvibes are more effective than any multinational sportswear company I've seen. Looking forward to what you've got in store for 2012.
The perfect end to this post is this spot of theirs called Quiet Camp Vibes: