Canadian luggage tags & decals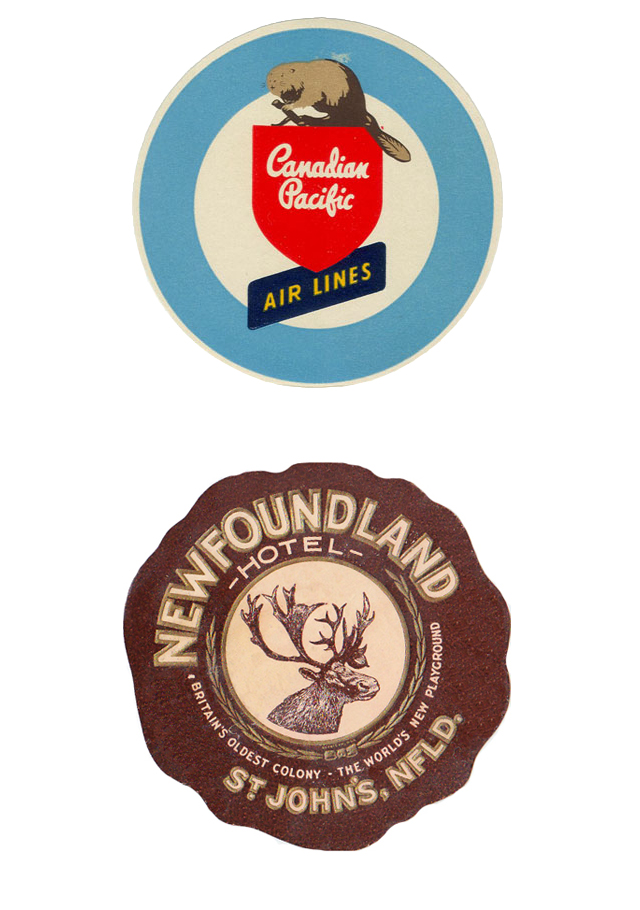 Grabbing some fresh mountain air and incredible landscapes is usually enough. Coming home with luggage tags and decals only makes it more incredible. These socialists know how to make a take-away!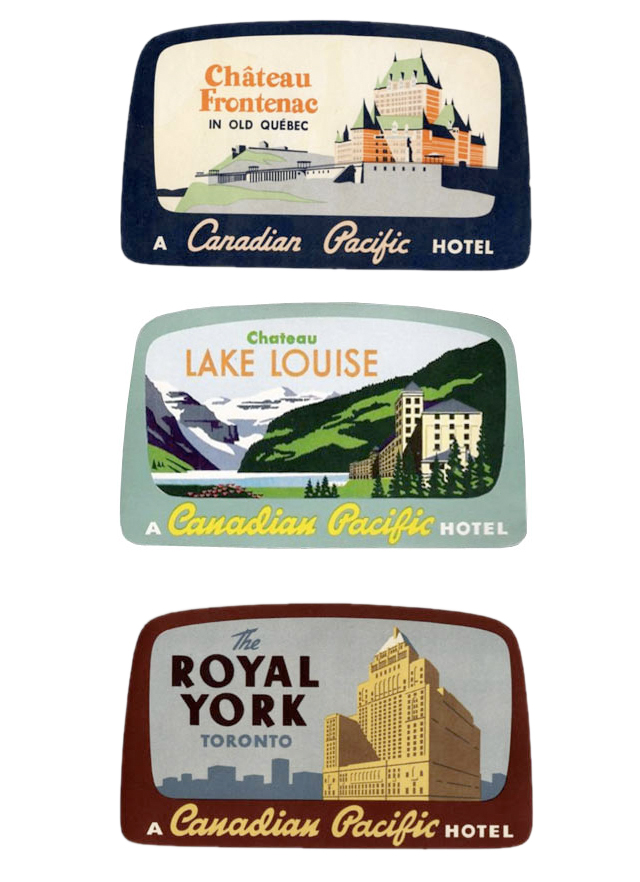 Most people are familiar with the Chateau at Lake Louise, it's such a huge icon of the Northwest. On this side of the country, however, most people have never seen or heard of Chateau Frontenac. It's the worlds most photographed hotel and is basically an enormous castle on a hill. It's strange to think of a functioning castle in the Americas, but it's there, and it's gorgeous.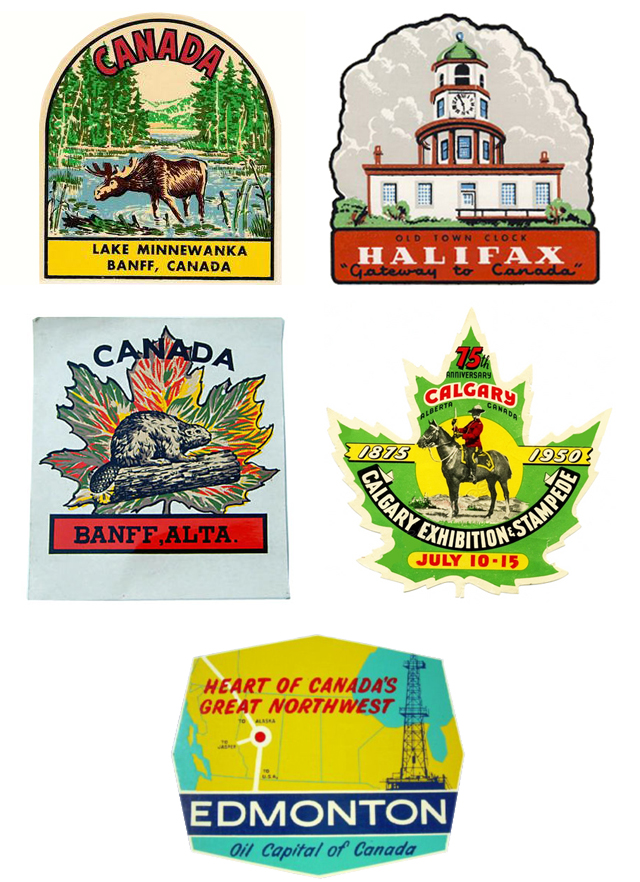 "Oil Capital of Canada" just sounds so appealing, doesn't it? It's sad, because Edmonton is awesome, it's the northernmost city on our continent with a population over 1 million. Surprisingly Edmonton has a huge rodeo scene and is basically a northern extension of what we know to be the Midwest. Maple leaves, beavers, moose. Nice iconography Canada. We're familiar with most of these way down in Orygun, with the exception of the moose. Do we even have those here still?
Since maple leaves came up and Canada's flag has been described as the best-designed flag in history, I found this great little flier celebrating the second national anthem of Canada, "The Maple Leaf Forever."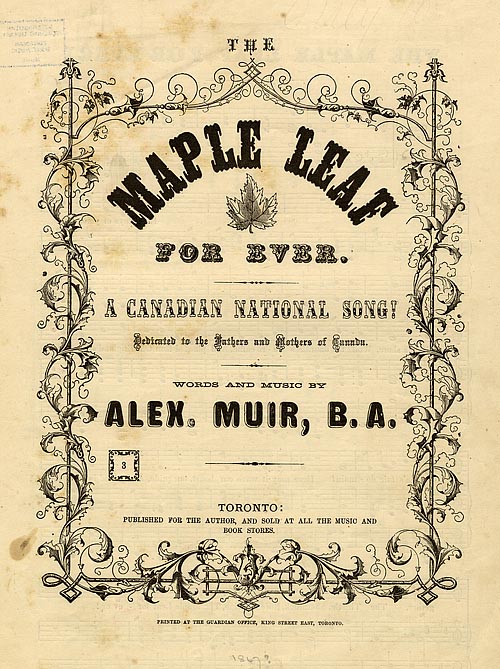 Here's the lyrical breakdown of my favorite part, the chorus:
Long may it wave, and grace our own,
Blue skies and stormy weather,
Within my heart, above my home,
The Maple Leaf forever!



Thanks Canadian Design Resource & Creative Roots