Tien-Min Liao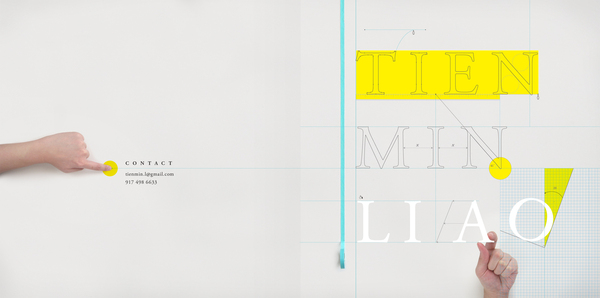 Somehow I stumbled across the lovely work of an ambitious young designer from Taiwan now living in New York. This lady can cut, grid, and layout like a champ. One of her pieces is a book about her homeland and it is comprised of paper craft and information graphics. Bed fellows I've not seen too much of before. Tien-Min makes them look like they were made for each other.
Tien-Min was born and raised in Taipei, Taiwan, and now is a graduate student at the Pratt Institute, New York. After graduating from National Chengchi University in Taiwan with a BA degree in Advertising, she received the Ministry of Education Scholarship to advance her education at Pratt. Her work has received a few awards, such as the iF Concept Award 2010, Red Dot Communication Design Award 2009 and How International Design Awards 2010.
Ilha Formosa book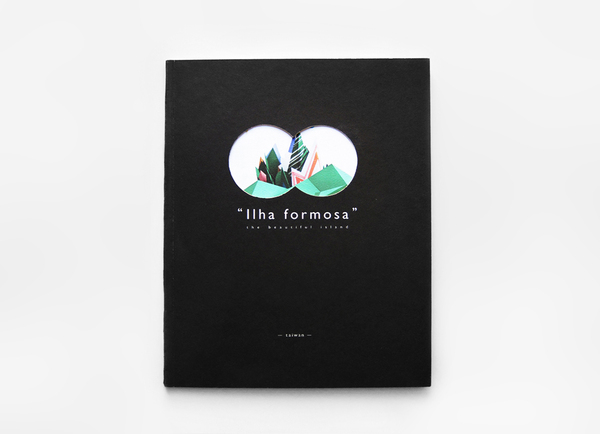 From Tien-Min:
"When I came to the United State, I noticed that many people don't know my hometown Taiwan. Some people even cannot tell the difference between Taiwan and Thailand, just because they sound alike. As a designer, I think I should do something to promote this beautiful island.
The cover of the book is just like someone is watching Taiwan with telescope, and said "Ilha formosa". It is inspired by the story of the first time European found Taiwan. They looked at this beautiful island and said "Ilha formosa" which means a beautiful island in Portuguese. After that, "Formosa" had been used as a name of this island (Taiwan) in the west for hundreds years."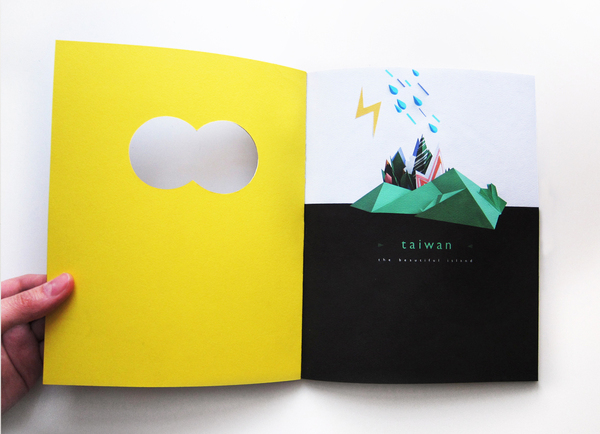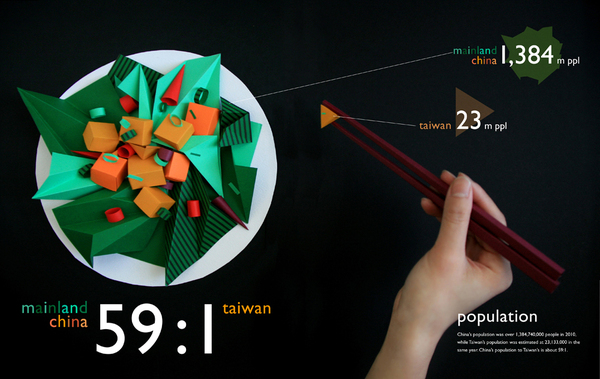 "The population of the mainland China is 59 times than Taiwan. If mainland China's population is the whole dish, Taiwan is just one piece of chicken. (This dish is one of the famous Chinese dish – Kong Bao Chicken)"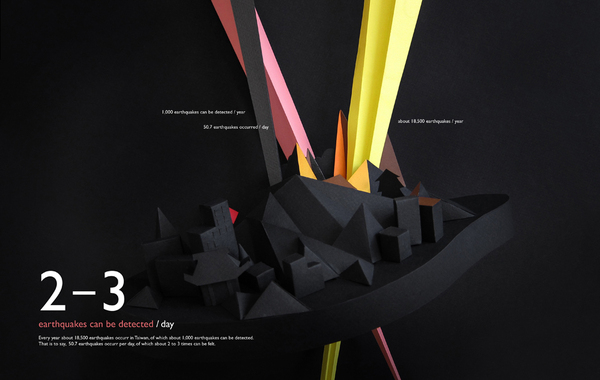 "Every year about 18,500 earthquakes occur in Taiwan, of which about 1,000  earthquakes can be detected. That is to say, 50.7 earthquakes occur per day, of which about 2 to 3 times can be felt."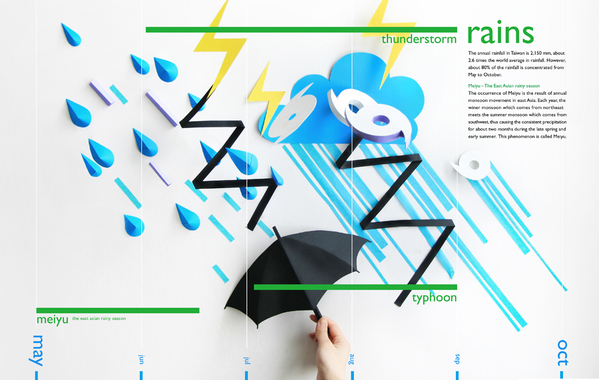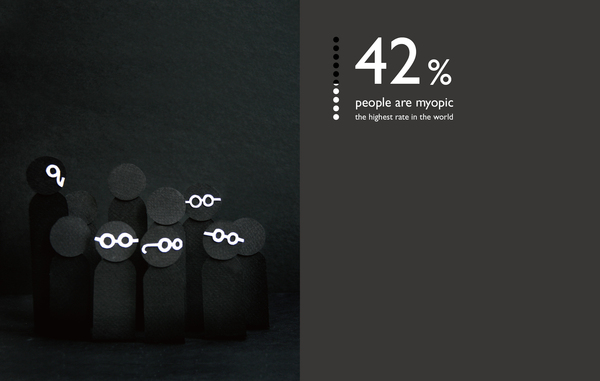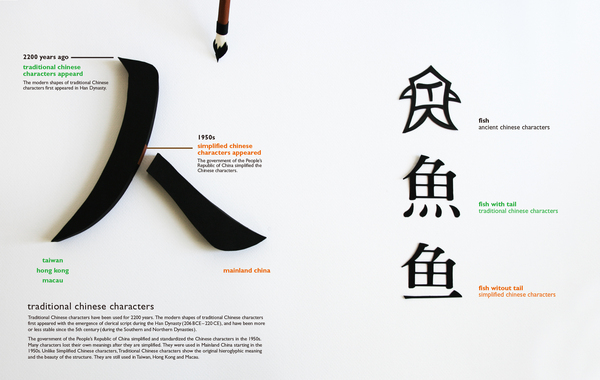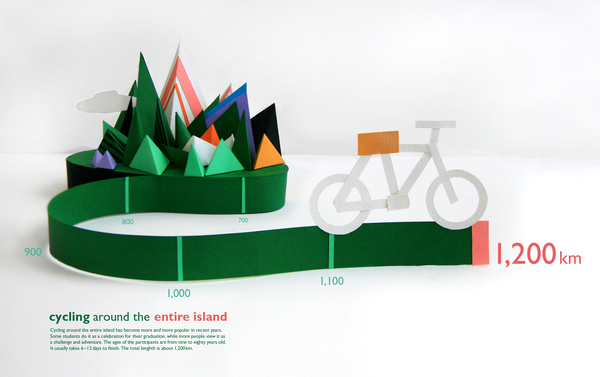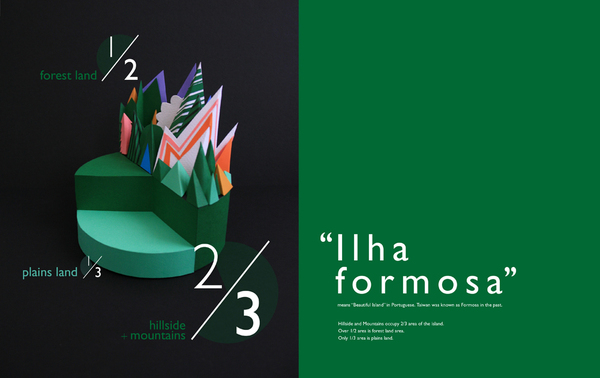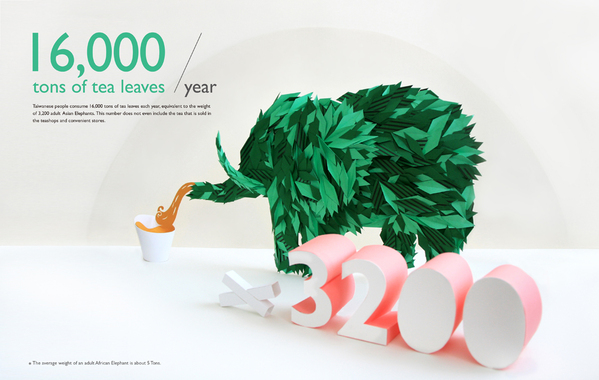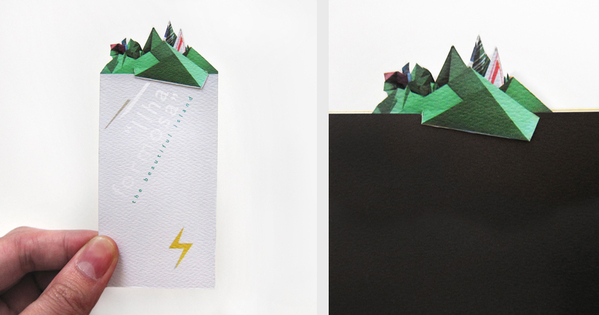 "When the reader is using the bookmark, it looks just like that there is an island floating on the edge of the page."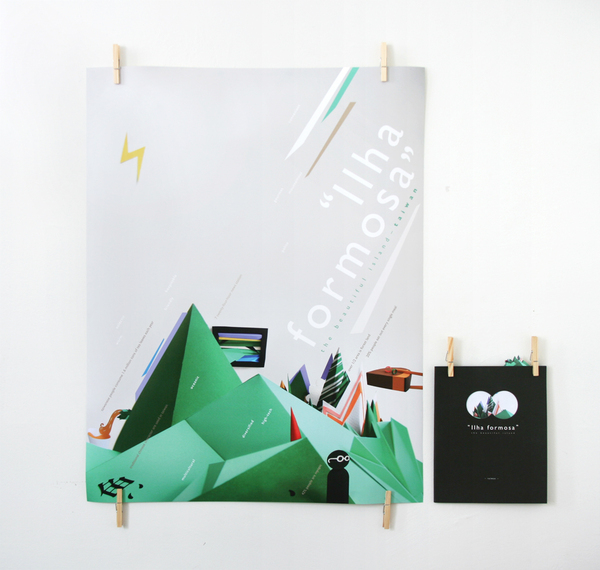 Self-promo folded poster 2011
"This is a self-promotion folded poster. I use my own objects to present my personality. I arranged them very carefully in a extremely neat way to present my personality. I think it shows not only about me, but also the personality that a designer should have, which is concerning every fine detail."
Love her descriptions!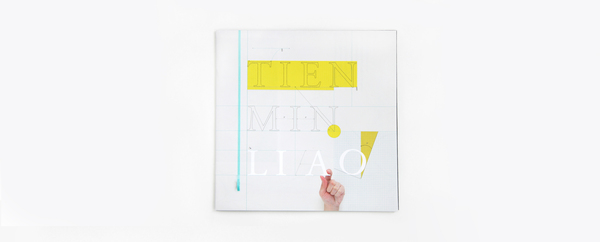 "When the poster is folded, you will see someone is carefully arranging and adjusting the characters (which is my name)."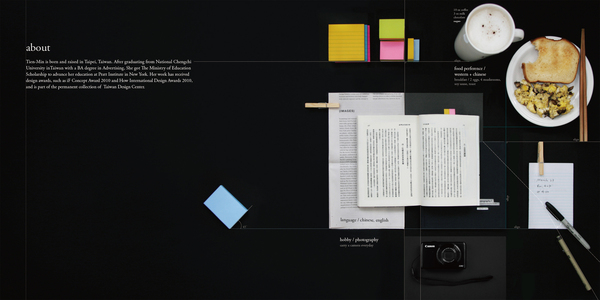 "Then you open the poster, the first page shows my life and the culture."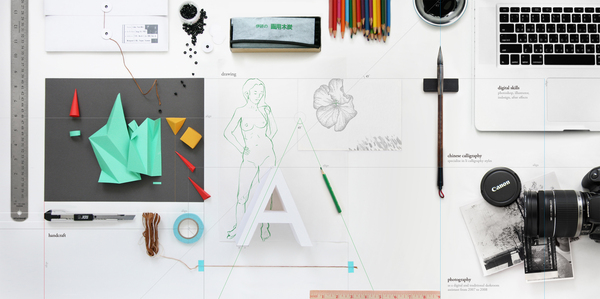 "Then open again, it shows my skills."
Tien-Min Liao is on Behance, follow & appreciate her work there!